THE BRAND
THE MARC JACOBS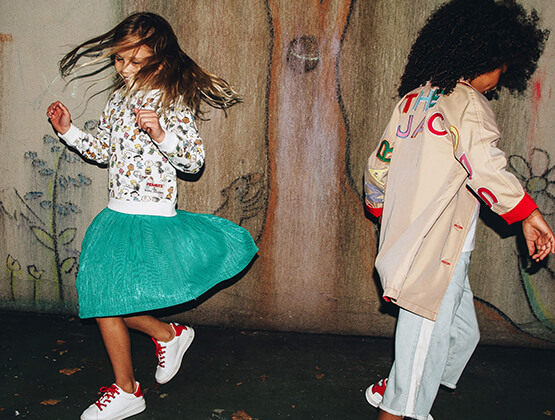 THE MARC JACOBS, THE SPIRIT OF NEW YORK
The iconic high-end brand offers a range of signature looks channeling the spirit of New York with fun and trendy details.
SEE ALL THE PRODUCTS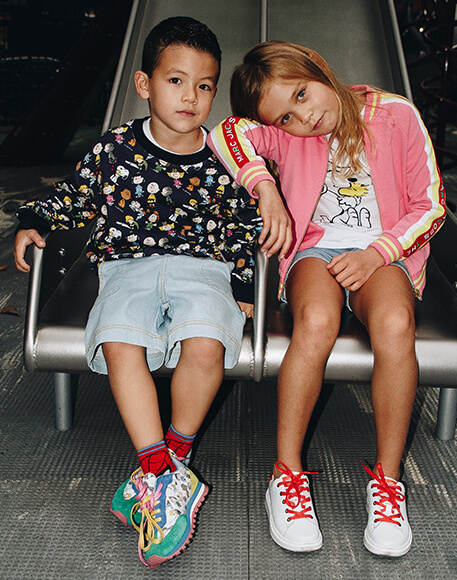 inspirations
The adult collaborations are now offered in the children's
collection in unisex styles. With the Peanuts collection,
Snoopy and Woodstock are printed on sweaters, shorts and shoes,
while the Marc Jacobs logo is adorned with the most beautiful
colors of the summer on t-shirts, joggers and hoodies.
DISCOVER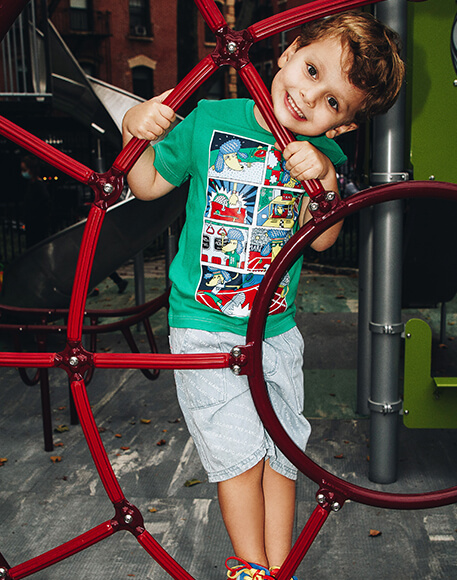 The collection
MARC JACOBS, the designer wanted to create this line
to achieve THE perfect wardrobe through collaborations with his favorite artists
and brands. There are many inspirations
from New York City, its trendy Soho district and iconic yellow taxis to
"Comics" prints for the comic book enthusiasts.
DISCOVER
ACCESSORIES
The codes of cool and fun can even be found in the accessories at The Marc Jacobs.
THE SPRING SUMMER 2021 COLLECTION
Adult collaborations are offered in the children's collection in unisex styles.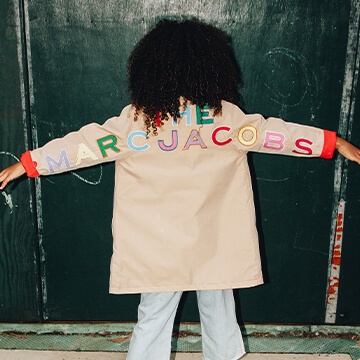 COATS & JACKETS
From mid-season to the coolest temperatures, the jackets in the collection do not go unnoticed, for a trendy and confident look.
Discover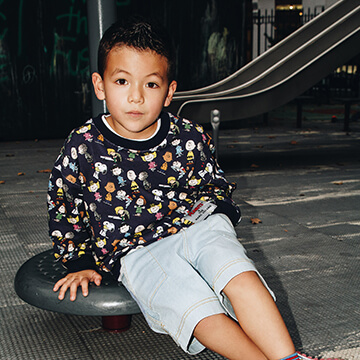 Sweaters
Colorful and unisex, the sweaters will keep kids warm all season long, true to the brand's identity.
Discover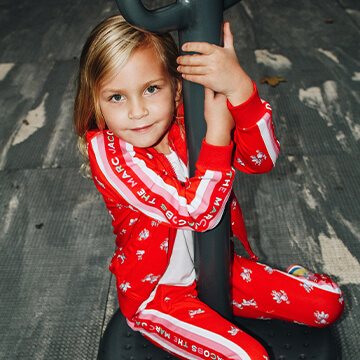 PANTS & LEGGINGS
The pants are adapted to the dynamic and sporty life of children, while keeping the colors and style of the designer.
Discover