Once a year, that big day comes around for your child, and it's about as exciting as it gets. A birthday is an opportunity for them to feel they're getting a bit more grown-up, and for you to show them how special they are. So what better way to celebrate this occasion than with a big party with all their friends? If a kids' birthday party goes well, it can be a memory they'll cherish their whole life.
So, how do you organise a kids' birthday party? Well, there are a few key elements to consider, like who your child will invite, for starters. What are the best party themes for kids? Should I book a venue, or can we host everyone? How do you organise a kids' birthday party at home? With food, activities, and invitations to organise, there's a lot to think about. But don't worry. Whether you're staying at home, going outside, or hiring a venue, all you need for a successful kids' birthday party is a good plan. In this guide, we'll suggest some exciting kids' birthday party ideas, and we'll talk you through the essentials for your celebration.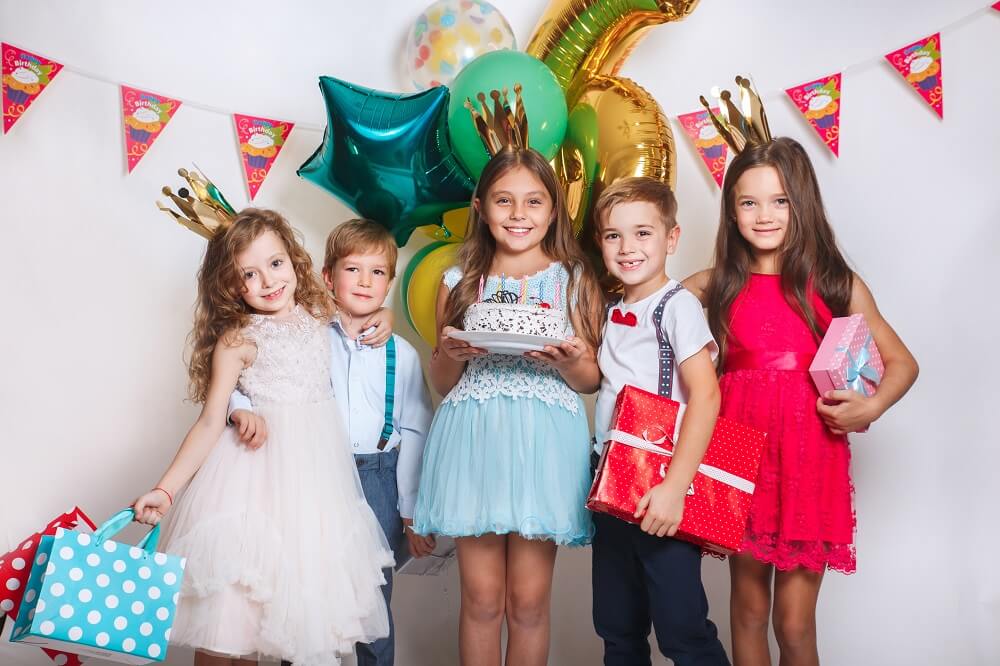 Make a guest list
It's important to know who will be attending the party, and how big the occasion is going to be. Ask your child who they want to come to their party, ideally at least a month in advance. This way, you have enough time to reach out to everyone, and make special arrangements for your child's friends if necessary. You'll also have an idea of what kind of space you'll need. If your child wants to invite a large group, perhaps a public or hired space would be best. If they're only interested in having a few people, you may be able to have the event at home.
Buy enough food and drink
Eating and drinking well are a key part of any successful party. If it's going to be a long day, you might want to think about making a meal that the kids can all eat together. Otherwise, snacks and drinks are the best way to go – crisps, cupcakes, sweets, juice, maybe little savoury treats like sausages. And don't forget the cake! Are you going to bake something yourself? Maybe you'd prefer to buy something special from a bakery or cake shop. Just make sure you plan this purchase ahead of time, particularly if you're getting something made to order.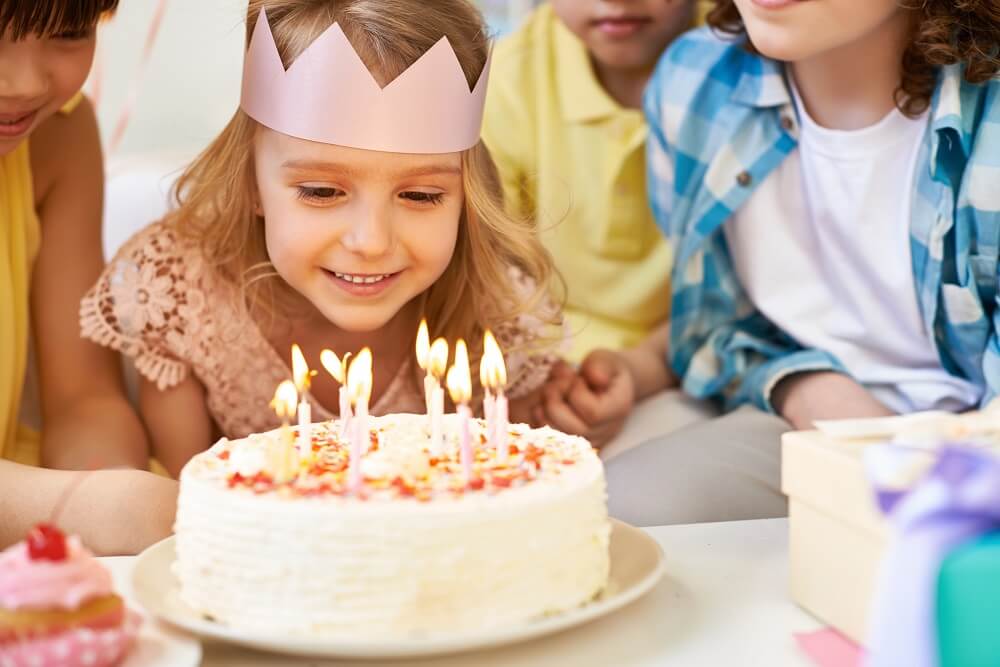 Choose a theme
It's always important to have an idea that ties the whole kids' birthday party together. You can then base all the day's activities around it, as well as the decorations. If you have a home with limited space, and you're wondering, "How do I host a kids' birthday party?", you'll find that choosing the right theme is a great start. It helps the day feel a little different and provides structure for your plan. The theme doesn't have to be elaborate nor complicated. Maybe you could build it all around your child's favourite colour? Is there a book or TV show they really enjoy? You could think of some games based around it, or use some music that fits. Is your child into sports? Or dinosaurs? Pirates? Perhaps they love luxury fashion as much as we do. And if you're a creative person, you can really go wild with this, and make something unique.
Find the right outfit
A great way to make your child feel special is to pick out a new outfit that goes well with this occasion. It could be tied to the theme of the party, or it could just be an item of clothing that they really like. A kids' designer dress can really bring a touch of glamour to the party, and a Billieblush dress will ensure your child is always the centre of attention. Or you could try a luxury blazer from Paul Smith Junior, for kids who lean towards the smart casual, streetwise look.
Keep these important aspects in mind, and all the other details will fall into place. And remember, even the best-laid plans can hit a snag on the big day itself, but as long as you've organised everything as well as possible and put in the extra effort to make this a special day, then your child is sure to have a great time.