Since he first launched the label bearing his name back in 1985, Marc Jacobs has always been ahead of the curve, with a playful, constantly evolving aesthetic. Marc Jacobs has pioneered a blend of high fashion, avant-garde culture, and streetwise aesthetics. Discover the history of this trail-blazing brand.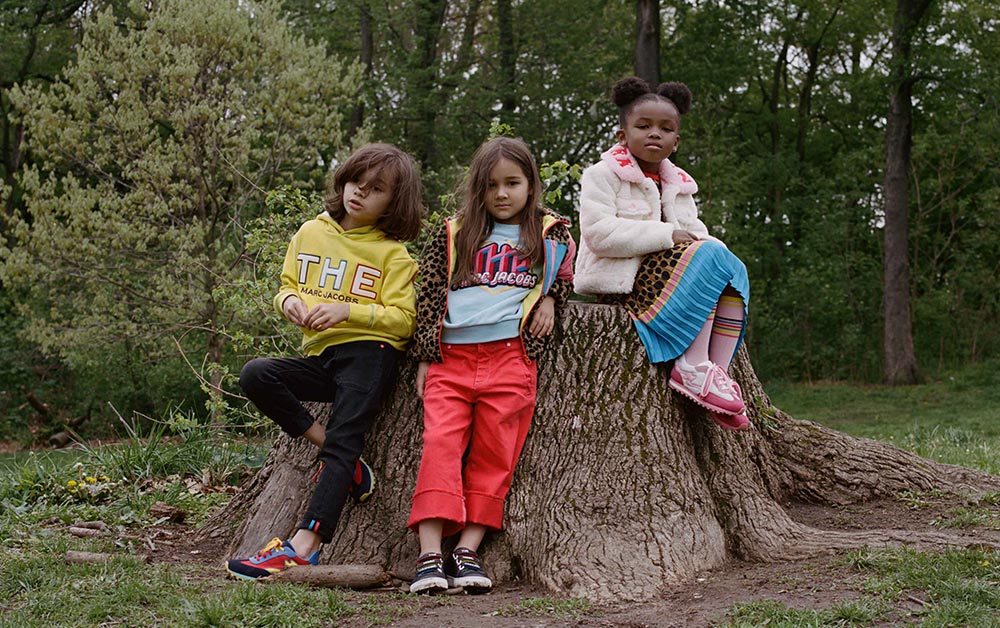 Beginnings
Jacobs himself has described his vision for the brand as "a little preppy, a little grungy, a little couture", and the label can trace a lineage back through the slacker look of the early 1990s to the downtown NYC glamour of the late 1980s, as well as taking inspiration from the extravagant silhouettes of 1940s designs. One of his famous early collections reimagined the everyday thrift-store flannel shirt in finest Italian silk, as well as incorporating high-end spins on combat boots and beanies. This caused major controversy at the time, but the fruitful clashing of different worlds has since become standard fare for contemporary fashion.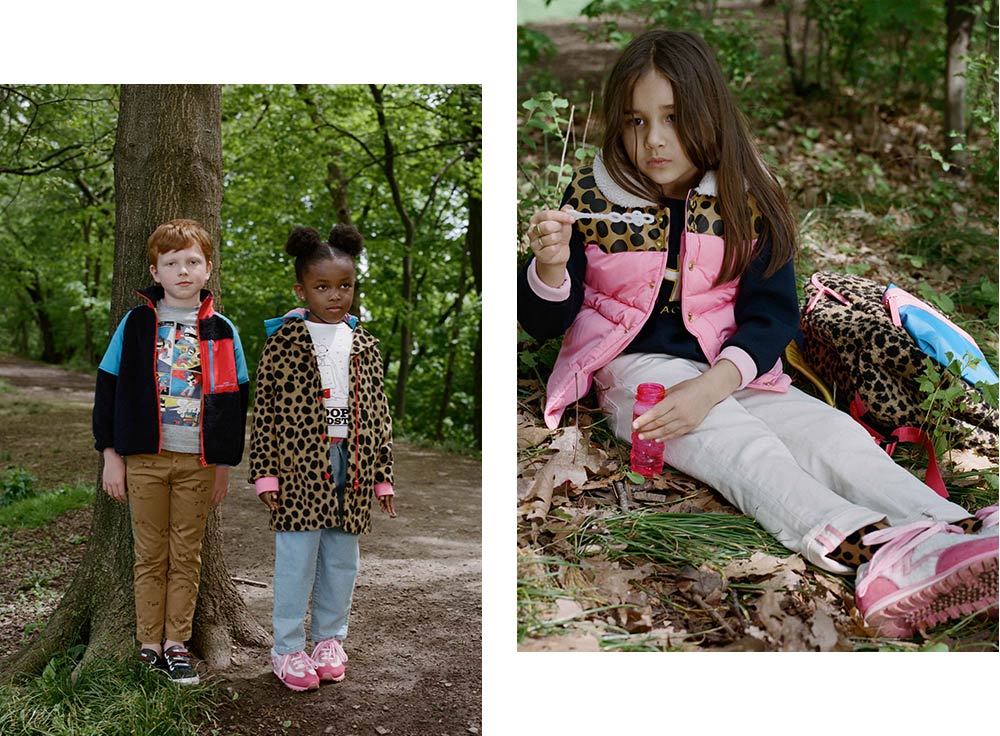 Signature looks
Maybe one of the defining ideas of MARC JACOBS design philosophy is that there is no defining idea. The label has shaken up expectations over the years, regularly trying new things to reassert its identity. A recurring theme is excess and experimentation – think chunky sweaters, puffer jackets, clingy dresses, and pencil skirts over baggy trousers. Anything goes with this punk-influenced label, and this spirit of adventure means that it's always relevant in the fashion world.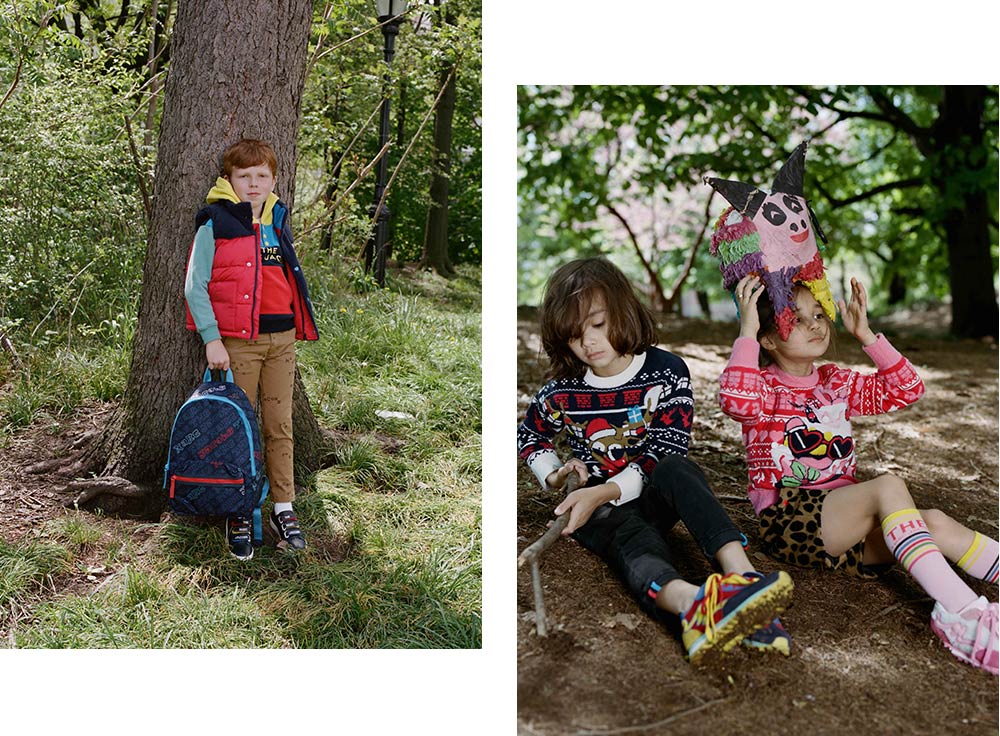 Trending upwards
MARC JACOBS' brand has associated itself with the most exciting figures from other creative fields, encompassing film, music, and art. Collaborating with celebrities and hip tastemakers like Kim Gordon, Sofia Coppola, and Winona Ryder has allowed the label to remain at the cutting edge of culture, predicting major trends before they happen, and interpreting them for a wider audience of fashion-conscious buyers.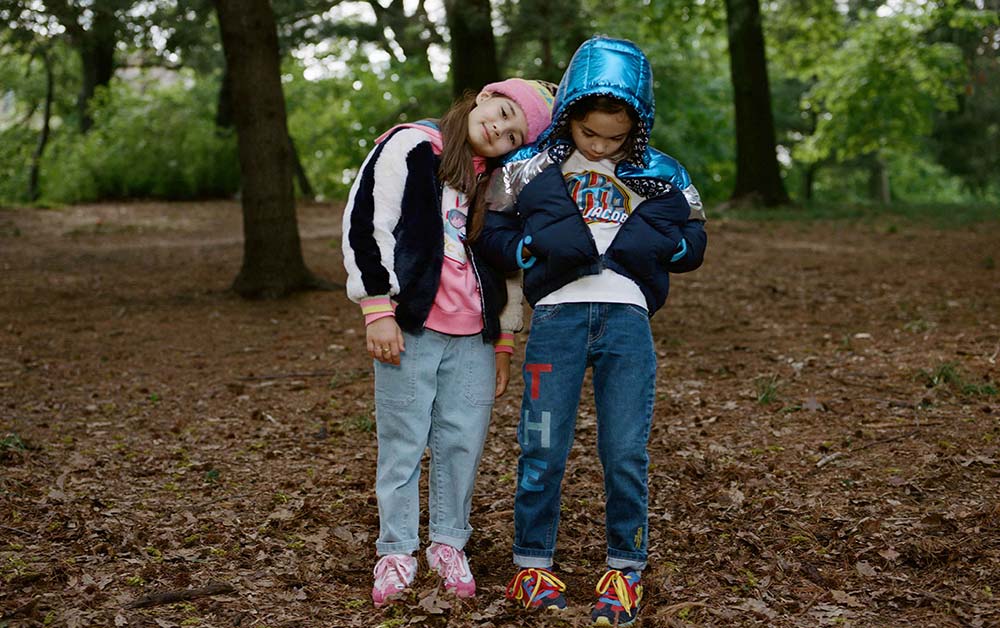 MARC JACOBS – for kids
Formerly known as Little Marc Jacobs, MARC JACOBS has its own unique aesthetic that brings the urban energy of Marc Jacobs to kid-friendly clothing. The expert craftsmanship of the brand's full-sized offerings is also present in Marc Jacobs kidswear, with high-quality fabrics and cuts for warmth and comfort, and the designs make a bold statement with the brand's name stylised in a variety of ways. Inspiration has also been taken from some of the cultural touchstones that kids of all ages can appreciate – graphic tees feature Snoopy and other characters from the Peanuts universe, as well as brightly-coloured comic book panels and quirky illustrations. Another standout feature of MARC JACOBS kids' range is an eye-catching "cheetah print" pattern, which brings fashionable fun to dresses, coats, and bags.
Check out MARC JACOBS kids sale, and put your trend-setting kids on the path to finding their own style.