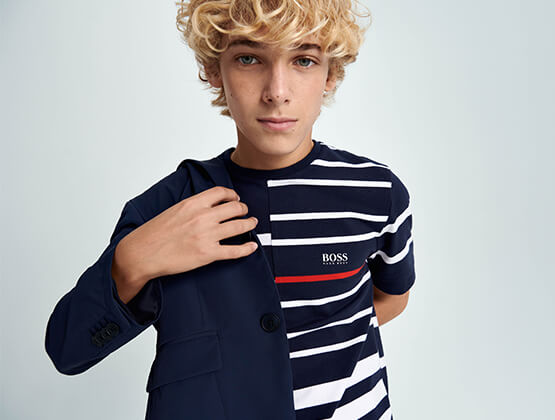 ELEGANCE AND ATHLEISURE : THIS IS BOSS KID!
The BOSS brand offers classic and modern looks mixing
innovative materials with timeless and sophisticated looks,
for girls and boys from 0 to 16 years old.
See our boss products!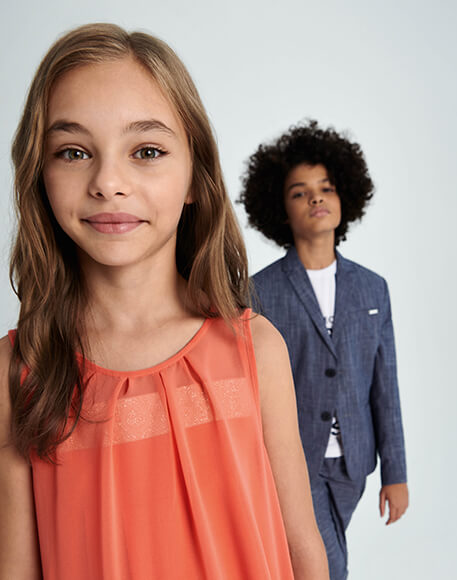 inspirations
With a colorful collection, BOSS Kidswear presents an extensive
selection of Mini Me's of adult icons, clothing and accessories.
It is complemented by fun, everyday pieces for babies, girls and boys.
The range of shoes and accessories has never been wider - they are
the perfect complement to the ready-to-wear collection.
DISCOVER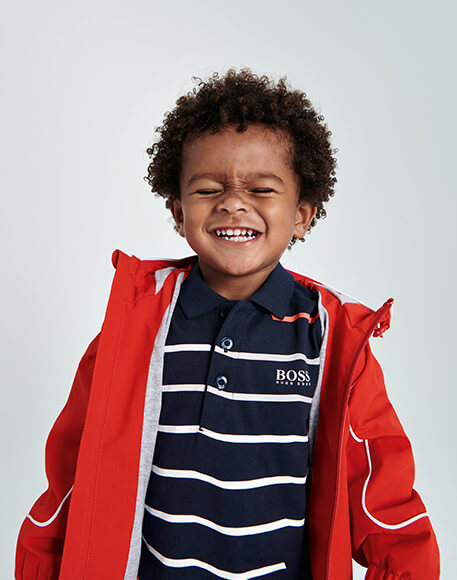 The collection
For boys, the classic colors are underlined by a lemon green,
an orange and a warm pink for a more modern and trendy approach.
The girls' collection presents a bright color palette of red, white,
black and gold. The baby line is enlivened with an adorable panda
motif and enriched with many accessories including a wide range of changing bags.
DISCOVER
CHILDCARE
BOSS baby products, from accessories to sets and changing bags, everything is carefully selected to guarantee comfort and softness for the little ones.
THE SPRING SUMMER 2021 COLLECTION
BOSS offers for boys, girls and babies the season's essentials in a sporty chic style.