Your or your loved one's due date is approaching and you want to throw a baby shower party to get friends and family together and celebrate the impending arrival of a precious little one. But what's the best way to throw a successful baby shower? Read on as we explain the ins and outs.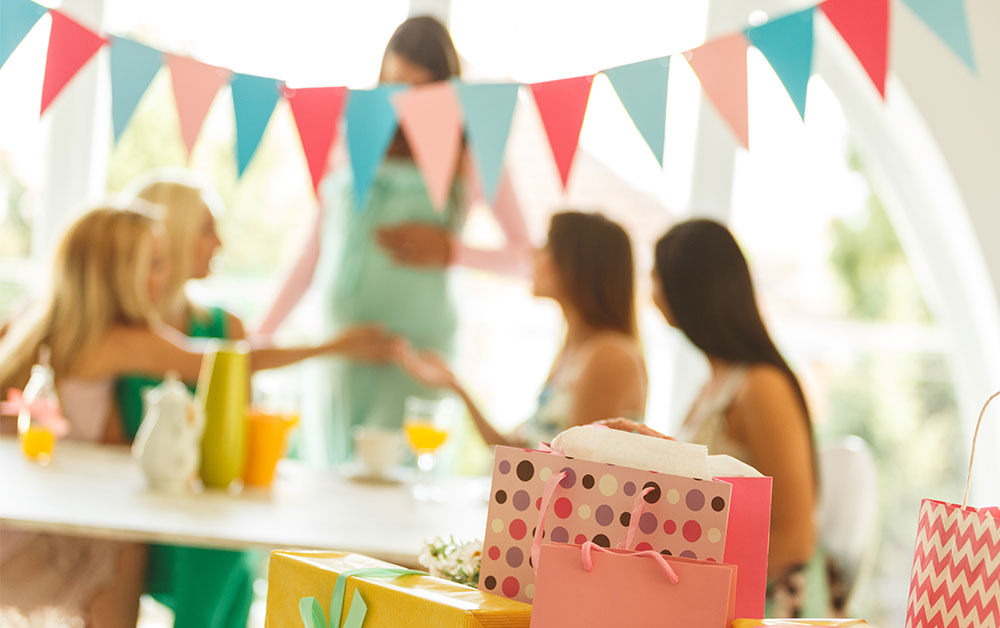 What Happens at a Baby Shower Party?
Baby showers are an excellent way to celebrate the impending arrival of the baby. Guests bring gifts to help the parents prepare, and sometimes gift lists are made in advance.
Baby Shower Gift List
Some mums-to-be will make an online gift list so that guests can pick which item they'd like to buy. This way, nobody ends up buying the same thing. Popular gifts include baby designer clothes, nursery furniture, baby accessories, toys or money/gift vouchers. Once an item has been chosen from the online gift list and paid for, it will disappear. This also means that the buyer remains unknown until the gift is opened at the shower.
Baby Shower Food and Drinks
Baby showers often involve a spread of delicious food and drinks for their guests to enjoy. You could choose to do an afternoon tea at home with finger sandwiches, cakes, scones, English Breakfast tea and champagne/prosecco. Other popular choices are grazing tables with picnic-style food. Maybe even throw a BBQ, if the weather permits? If you hire a banquet hall, you'll have to organise a caterer. Or if you're at a restaurant, your guests can choose from an à la carte menu.
Who Throws The Baby Shower?
Some mums-to-be prefer to take the reins, while others allow a close friend or family member to organise it for them. Traditionally, baby showers were female-only parties. But today, male and female guests both make the guest list. As for the venue, some parties are held at home, while others prefer renting out a restaurant or a banquet hall.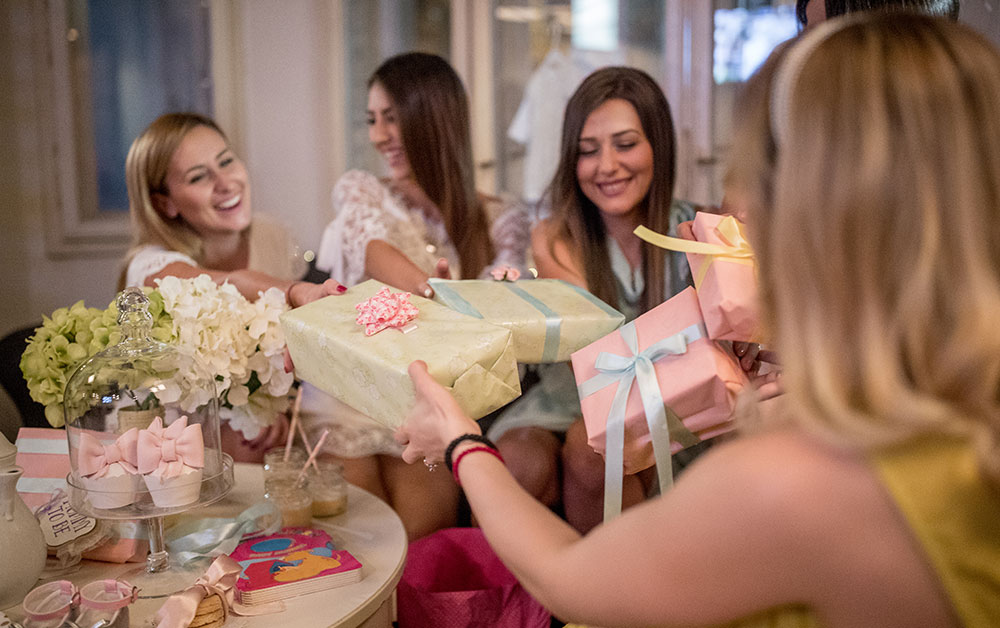 How much should a baby shower cost per person?
There are no rules – it all depends on your budget. To keep costs down, you can host your party at home, do DIY decorations and serve homemade food. But if you choose to rent out a venue and hire a catering company, the baby shower is sure to cost a bit more.
How Can I Make My Baby Shower More Fun?
You might be wondering, 'How do I make my baby shower not boring'? Well, what's a party without a little fun and games to entertain your guests and break the ice?
While there are many popular games to choose from, you can try Dirty Nappies. Here, you'll smear some melted chocolate from different brands onto disposable nappies. Make sure you number the nappies and keep track of which chocolate bar goes into which nappy. Guests will then guess and write down which chocolate bar they think is in which nappy.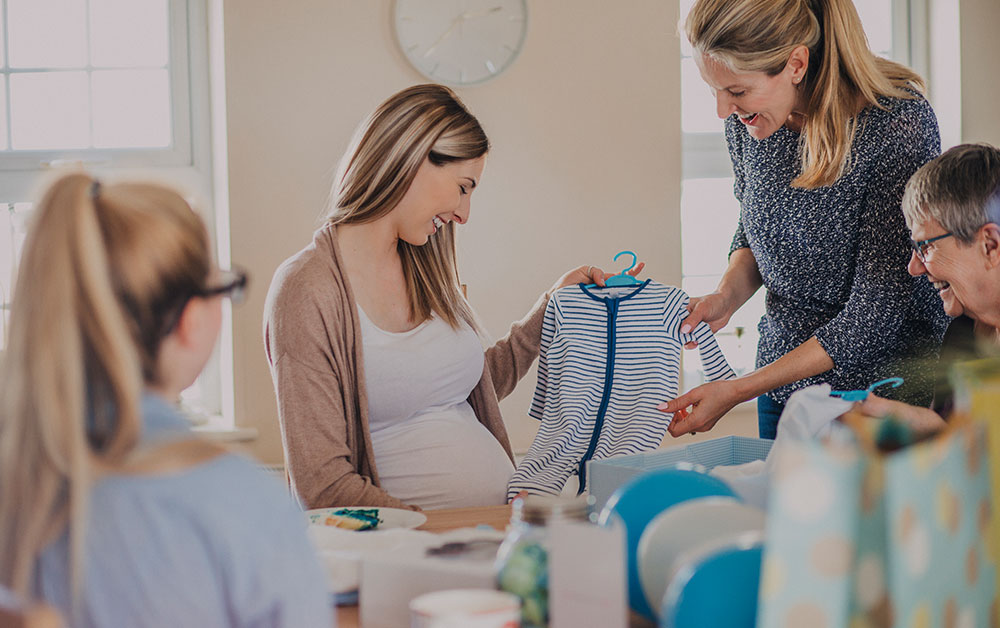 Baby Shower Party Ideas
You'll have to decide on baby shower themes and colour schemes. Will you be keeping the decor neutral? Or will you go down the traditional pink route for a girl and blue for a boy? Perhaps you're planning to do a gender reveal at the party? In this case, many choose to use both pink and blue in the colour scheme.
A gender reveal party is where the sex of the baby is revealed to the parents and guests. They are very popular in the US, but have started gaining popularity in the UK as well. Want to know how they work? A doctor/sonographer writes down the baby's sex on a piece of paper without telling the expectant parent(s). The couple then takes it to an events business with instructions to make a pink or blue reveal. There are many ways you can choose to do the reveal. You can do coloured balloons inside a black balloon, a coloured sponge inside a cake... the list goes on.
Whatever your plan, focus on enjoying the day with loved ones and celebrating the arrival of the little one.