Founded in France in 1997, Zadig & Voltaire quickly established a global reputation with its edgy, streetwise aesthetic. Its iconic designs include the cashmere sweater and the Tunisian t-shirt, and the Zadig & Voltaire Kids range offers a scaled-down version of the brand's most notable styles. Discover the history behind this groundbreaking label.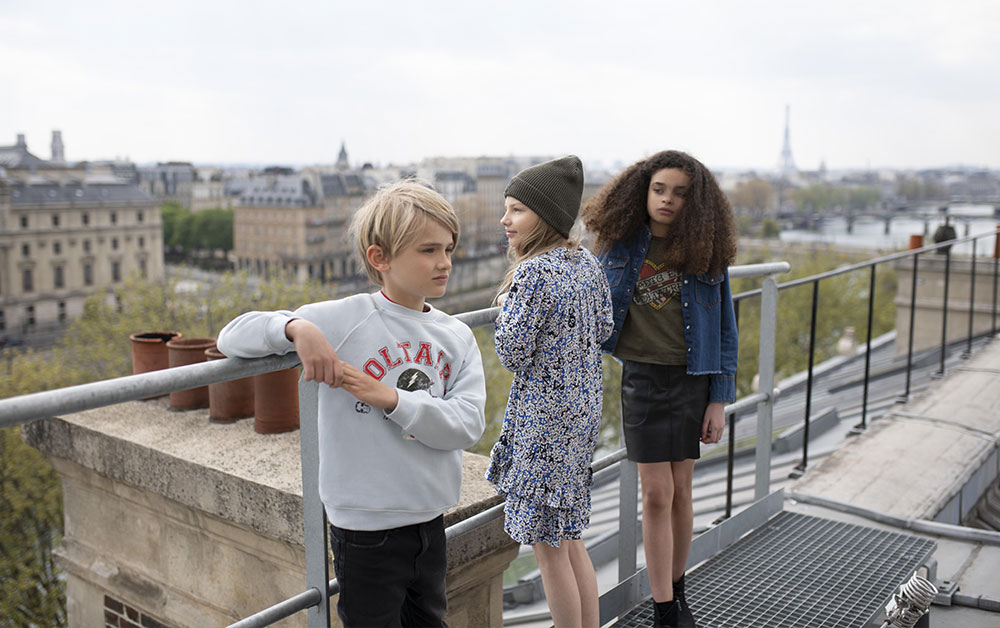 Beginnings
From the outset, founder Thierry Gillier and his team saw Zadig & Voltaire as a way to bring rock n' roll back to the fashion world. It would offer free-living, non-conformist, hard-partying style that turns heads wherever it goes, but with such a casual touch that it all seems effortless. And they drew on their Parisian tradition of upmarket elegance to make their dream a reality. This marriage of rough-and-ready design and artisanal craftmanship proved irresistible to buyers from all walks of life.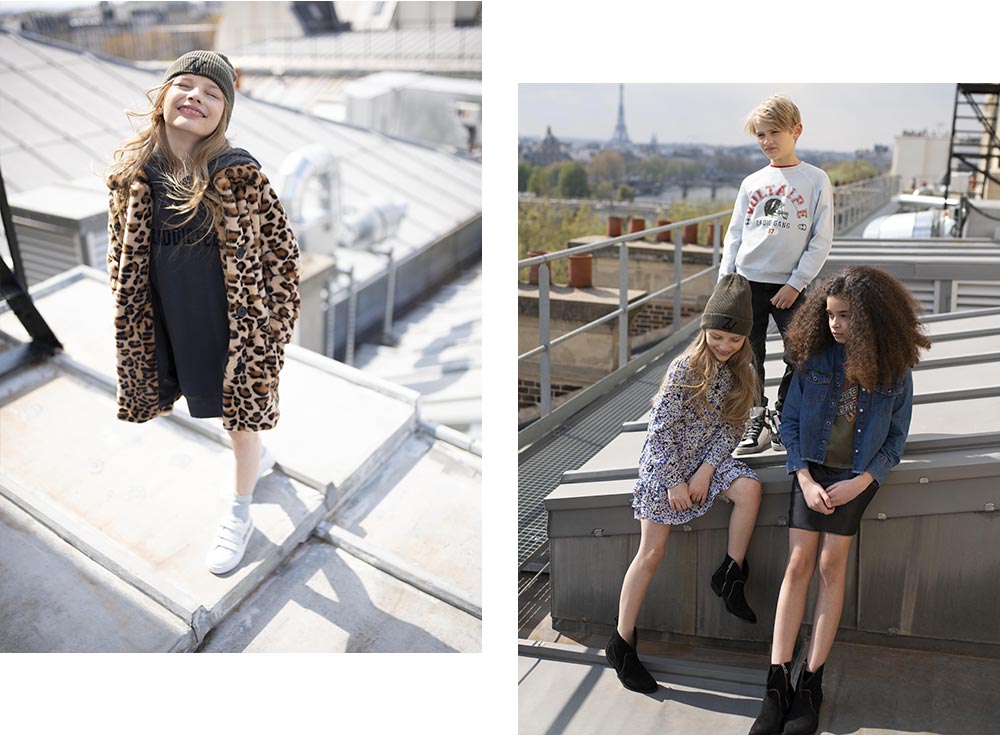 A rebellious tradition
The brand got its name from a seminal work of French literature, and from its trail-blazing writer. Voltaire was the original anti-establishment rebel, whose ideas inspired his country's revolution over 250 years ago. In Zadig ou la Destinée (Zadig, or The Book of Fate), he expresses the importance of freedom of thought, and playing by your own rules. Sound familiar? Anyone who knows the bold designs of Zadig & Voltaire will see how they're keeping the spirit of this 18th-century rockstar alive.
Signature looks
One of the key elements of Zadig & Voltaire's collection is the cashmere knit. This has long been a go-to garment for anyone who wants to blend luxury with comfort, and Zadig & Voltaire took it to all kinds of fascinating new places. Experimenting with more casual, loose-fitting cuts, as well as eye-catching prints and patterns, the label showed how to breathe new life into a wardrobe staple. It took the same approach to the leather jacket, the blazer, and the trench coat, amongst other pieces. In recent years, Zadig & Voltaire has also expanded its range to include chic accessories, including scarves and watches, as well as fragrances for women and men.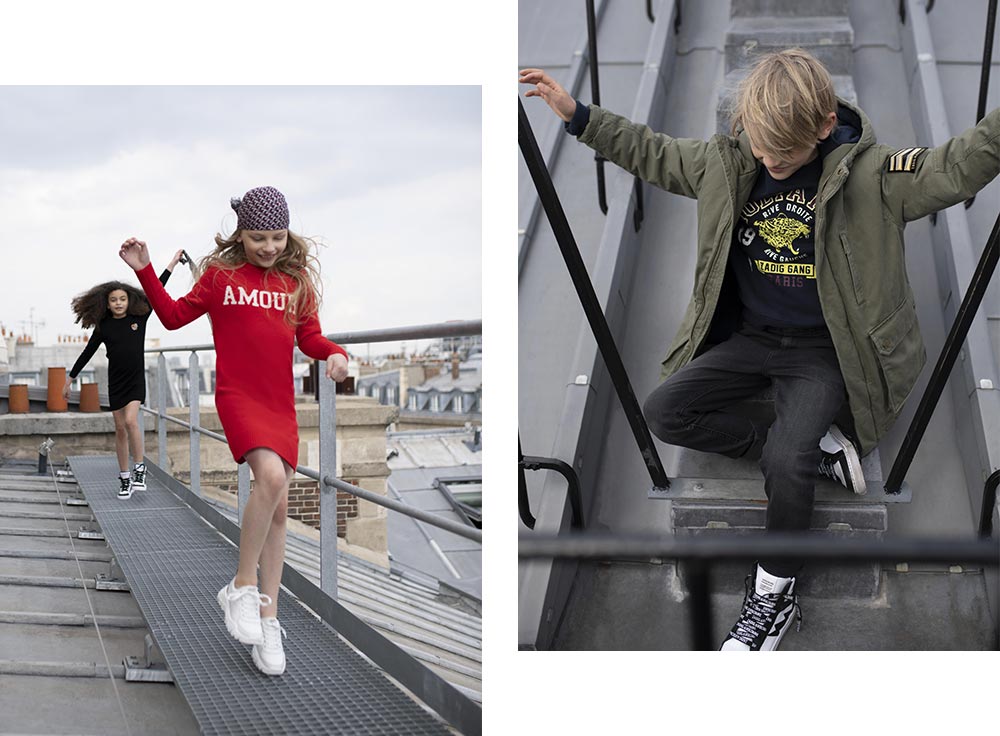 Icons of cool
A dynamic label that moves with the times, Zadig & Voltaire has a style that is constantly evolving, but it keeps the same timeless reference points for classic cool. Think Patti Smith, Marianne Faithfull, or Elvis Presley. Some of its early T-shirt and sweater designs used quotes from Mick Jagger and other rock icons to make powerful statements. More recently, the brand also drew inspiration from Kate Moss, for a unique range of wallet bags in a variety of colours and patterns.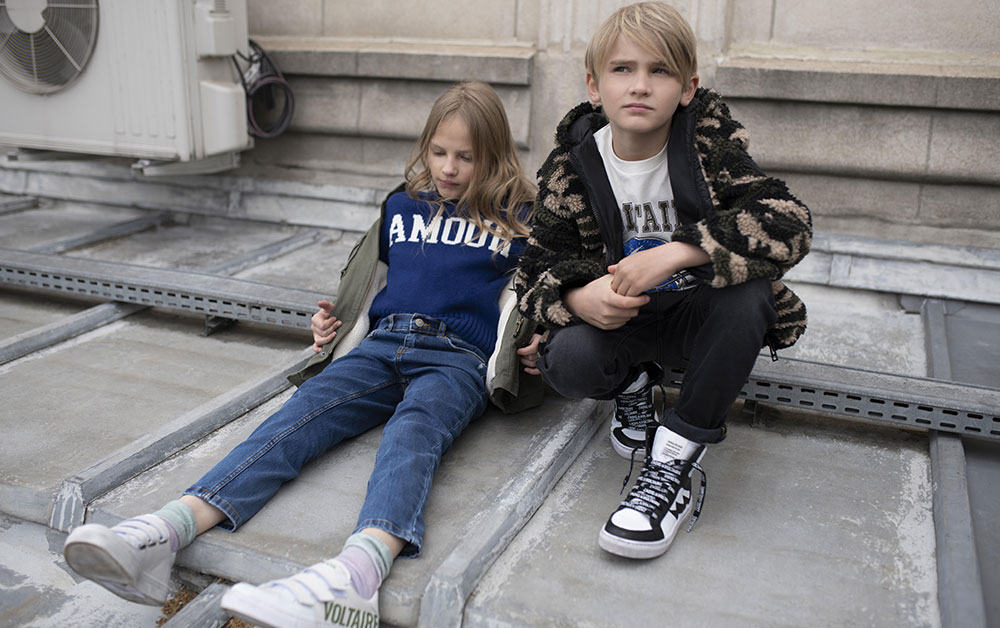 Scaled-down style for hip kids
With the Zadig & Voltaire Kids collection, you can really get in touch with the spirit of the brand, and Zadig & Voltaire kidswear is a perfect match for a child's naturally free spirit. Little bohemians will love the vibe of the label's patterned shirts, striped dresses, and denim jackets, and the cosy T-shirts and sweatshirts are printed with the brand's mottos – AMOUR, VOLTAIRE CLUB, GIRLS CAN DO ANYTHING, and ROCK & ROLL. Check out the Zadig & Voltaire Kids sale, and let your children join the cool.