Are you interested to know what childrenswear trends are in for this autumn/winter 2021? We've put together an edit of trending clothes for kids so you can be sure your little fashionistas are looking their best when temperatures start to drop.
Autumn/Winter 2021 colour trends
What are the colours for winter 2021 for childrenswear? Well, one of our favourite shades is pumpkin spice – just like the popular seasonal latte. Cosy sweatshirts and jumpers for kids feature variations of this warm, orangey hue. Brands such as Kenzo Kidswear are a top pick for statement knitwear and sweats. Rainbow shades are also set to be big – specifically colour-block designs in outerwear. This pretty coloured pattern is great for making your little treasure standing out on grey and dreary days. Head over to MARC JACOBS and Billieblush sale to explore trending rainbow and colour-block designs for uplifting fashion.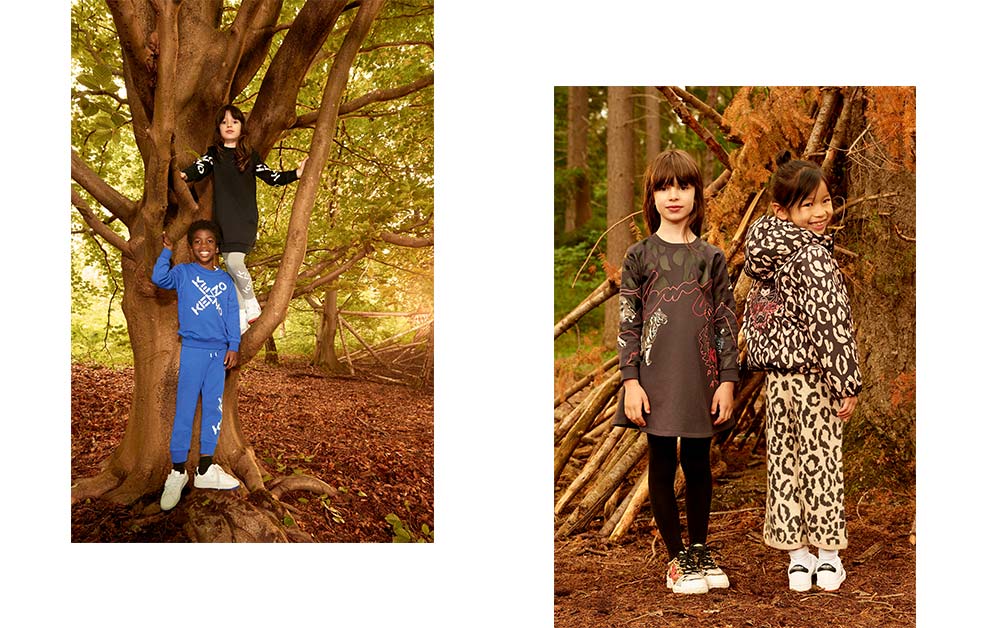 What is the new trend for kids in 2021?
Fashion trends for kids in autumn/winter 2021 will include plaid dresses and skirts, tie-dye tracksuits, and chunky knits, reflecting a major kidswear trend for 2021, which is a combination of tech and nature that brings hope for the future.
The main concept is that times are changing, and our children are taking the future into their own hands. Whilst trying to protect our planet, the 'metamorphosis' of the natural world is imminent.
You can see this in the jungle motifs combined with dark backgrounds and neon-bright accents in sweatshirts from Kenzo Kids. Or your kids can try out a mystical, magical aspect of this trend, with this Billieblush dress for girls or this moon-inspired MARC JACOBS reversible puffer jacket.
With all the talk these days about rocket launches to the edge of our atmosphere, space is also the final frontier in kids' fashion trends in 2021. Take, for example, this Billieblush sequined rucksack, with its galactic, metallic hues ready to send your young explorers out into the world around them.
We think that this tech/nature contrast makes for a beautiful concept in kidswear, and we can really picture the merging of dark moody tones with soft shades, creating a bold look, as we see throughout the Kenzo Kids collection.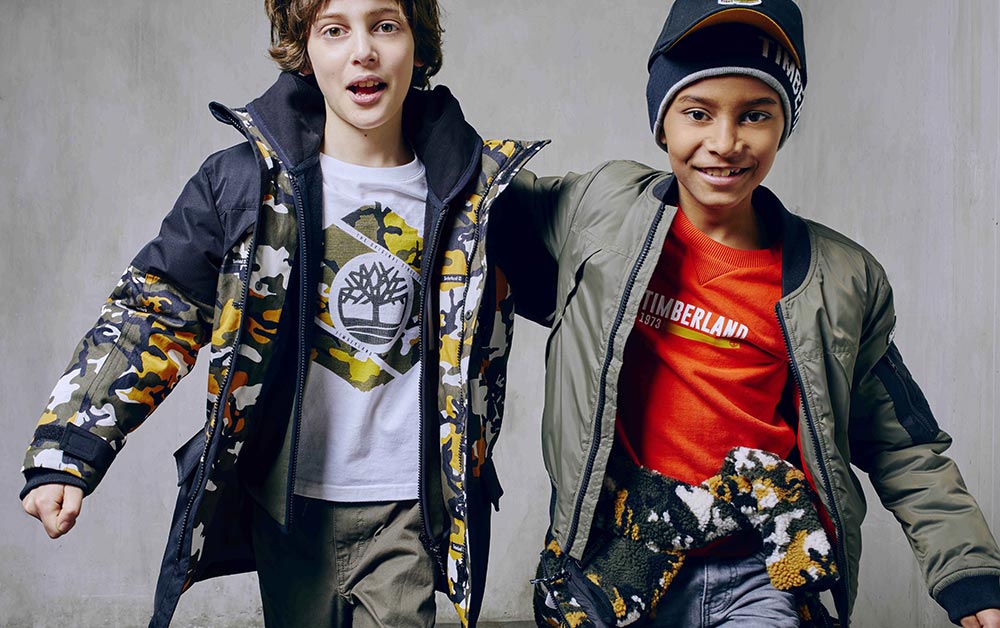 What else is trending in kids' clothing?
Another fashion trend for 2021 in kidswear is all things raw and natural. This has been highlighted by consumers' growing focus on fashion sustainability.
This trend includes natural fabrics in neutral colours, such as earthy shades like brown, sand, beige, forest green, and rusty red. These are perfect for capturing the autumnal tones of the great outdoors. Take a look, for example, at the entire Zadig&Voltaire kids collection, which shows off these seasonal colours to great effect. Think of the colours of fallen leaves on the ground – this is the palette to aim for.
We hope you enjoy dressing your little ones for year's end. There's something very heart-warming about getting ready for the colder months. Dressing children in extra layers and going for wintry walks can be a memorable way to admire the changing season.